Refinement, curiosity, authenticity… Our unique travel philosophy reinterprets cruising and invites you to discover or rediscover iconic destinations.
Our Culture and Relaxation cruises offer you a new way to travel, by combining cultural enrichment with time to unwind in a luxury setting and sites that only insiders know about.
Theme cruises
Classical music and opera, food and wine, art and museums, theatre and literature, photography... take advantage of our theme cruises to combine your taste for travel with your hobbies. You will have unique opportunities on board and on land, with moments of true cultural enrichment and exchanges with artists and passionate specialists.
Explore
Our distinguished guests
Each year, our ships host no fewer than 50 guests of honour from different fields. Artists, writers, journalists, scientists… they are all experts in their fields who bring their insights and knowledge to shed light on specific topics.
Thus, each cruise marries the pleasure of travelling with the thrill of discovery, whether cultural, historic or scientific.
Prestigious partners
We have teamed up with prestigious partners ‒ cultural institutions and media outlets ‒ to complement your experience. Smithsonian, Radio Classique, Cuisine et Vins de France, Paris Match, Musée du Quai Branly – Jacques Chirac and the Louvre Museum invite you to partake in exceptional discussions with members of their writing staff or renowned lecturers.
Learn more

Designing a luxury Culture and Relaxation cruise
PONANT has always sought to combine passion for travel with passion for learning. The company's staff approach each cruise as a whole to which the itinerary, lecturers and partners contribute unsurpassed cultural enrichment.
Interview with Christel Hancy, Director of Themes and Partnerships, and German Amaya, Cruise Designer, to learn more about designing these unique cruises..
Explore
Theme cruises
Each season, we design meaningful voyages around four major themes. To provide you with these new experiences, we rely on the expertise of our renowned partners, represented on board by inspiring personalities.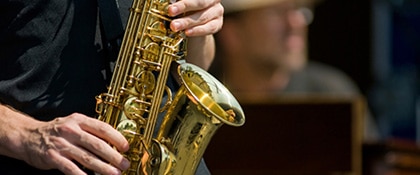 Culture
Art and museums
Theatre, Literature and Music
Partnerships with Smithsonian, the Louvre, the Musée du Quai Branly, the Mucem and Radio Classique
Savour the emotion of discovering a work of art; explore major museums on private visits; experience live music on board; meet and talk with renowned artists, well-known philosophers and museum and gallery curators, and celebrate special events.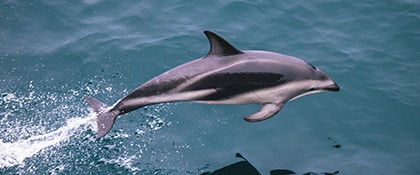 Planet
Tales of exploration
Raising awareness about the need to protect the environment
Partenership with well-knowned photographers, partnership with the Maud Fontenoy Foundation
Travel in the company of internationally renowned explorers, documentary makers and naturalists and gain a fresh perspective of the challenges involved in protecting the oceans, studying polar ecosystems and preserving local cultures.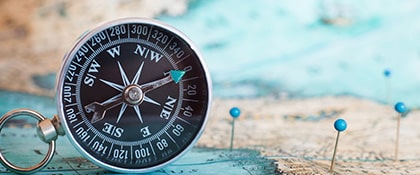 Geopolitics
History and international relations
Major societal challenges
Partnerships with Le Figaro, Paris Match, Tallandier Publishing
Understand each region visited and discover the cultural, civilisational and geopolitical challenges it faces with the help of insights from expert specialists.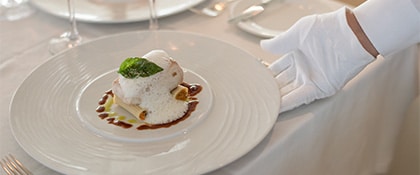 Lifestyle
Gastronomy and wine appreciation
Wellness
Partnerships with the Le Tigre Yoga Club, Relais & Châteaux and Cuisine et Vins de France
Look after your wellbeing, get back to the basics and disconnect from the everyday with a range of experiences combining wellness, hedonism and epicureanism devised and put together by Michelin-starred chefs, professional sommeliers, naturopaths and yoga teachers.
Prestigious partners
During theme cruises, talks given by experts in a variety of subjects help reinforce the cultural aspect of our trips. We have negotiated prestigious partnerships with acclaimed cultural institutions and media outlets which attest to the quality of the programmes we have designed.

Cultural institutions
Browse the art collections of the California coast with Christie's auction house, explore the jewels of the Adriatic Sea or the Persian Gulf with the Louvre, dive into Greek and Roman Antiquity with the Mucem of Marseille, unlock the secrets of pre-Columbian civilisations with the Musée du Quai Branly – Jacques Chirac, and more. Curators and lecturers will inspire you with their passion and their knowledge on topics as diverse as they are insightful.

Media
Radio Classique, Paris Match, Europe 1, Tallandier Publishing, quality radio stations, daily newspapers, and renowned magazines will be at your side on theme cruises throughout the world. Members of the writing and editorial staff will be on board at talks, panels and round tables to share their experience, their expertise and their archives about the ports of call visited.

Lifestyle
Cruises in partnership with Cuisine et Vins de France or La Revue du Vin de France, which are gold standards in gastronomy, or with Relais et Châteaux, combine the pleasure of travel with fine dining. Gala dinners, cooking demonstrations and prestigious wine tastings will further enhance an itinerary that is already rich in discoveries.
Designing 5-Star Culture and Relaxation cruises
Cultural enrichment is at the heart of our cruise design approach. In the quest to share knowledge and develop interesting activities, we offer you quality excursions at each port of call. Iconic archaeological sites, natural treasures, cultural traditions: our teams design rich and diverse programmes for you. The pleasure carries over on board with lectures.
What is special about the itineraries and seminars proposed and PONANT's partnerships with museums and media outlets?

German AMAYA
Cruise Designer
The itineraries proposed by PONANT are unique because we always adapt them to a given geographical area, an event, a contemporary or historic figure, a theme, etc. The same goes for the lectures: the subjects are related, to the extent possible, to the sites visited. For example, we have created a one-of-a-kind cruise for 2021 to commemorate the bicentennial of Napoleon's death. The itinerary and topics addressed during this cruise pertain to the incredible destiny of this man and the mark he made on history.

Christel HANCY
Director of Themes & Partenships
Cultural enrichment is an integral part of a PONANT cruise. Once the itinerary is set, we involve our partners in our process. The goal is to showcase their value added in the most appropriate way possible. For example, it was obvious that The Louvre had to participate in the Muscat (Oman)-Dubai cruise with a visit to The Louvre Abu Dhabi at a dedicated stop. Naturally, Yannic Lintz, General Curator and Director of the Islamic Arts Department, was selected to accompany our passengers throughout this cruise and to share with them her passion and her expertise at several lectures. We always try to ensure that the theme and the itinerary complement one another.
Christel HANCY
Director of Themes & Partenships
We schedule top-tier lecturers who are very well known in their fields. These are men and women from the worlds of culture, the media, science or politics. Furthermore, they are people that our passengers would not be able to meet outside this setting ‒ and certainly not under such intimate, preferential conditions. The ability to strike up a casual conversation with a writer, an explorer or a philosopher is a rare experience. The goal of all this is for our passengers to better understand the world around them and for us to quench their thirst for knowledge and connections.
German AMAYA
Cruise Designer
We are continuously receiving pitches for lectures on all types of subjects. Some of the lecturers are not even known, but they are experts in their fields, such as history, culture, civilisation or religion. They enhance the exceptional opportunity for enrichment that we offer.
What is the strength of the partnerships forged by PONANT?
Christel HANCY
Director of Themes & Partenships
We have formed unique partnerships in unprecedented forms that are not found anywhere else. Our partnerships are also exclusive. PONANT is the only cruise line that allows you to take a cruise with the Louvre Museum, Relais et Châteaux, Christie's auction house or the Musée du Quai Branly – Jacques Chirac. In addition, all these partnerships allow us to raise our international profile while covering various themes.