Interior design by the Studio Jean-Philippe Nuel
Le Champlain was awarded a prestigious AHEAD award in the transport category, last night in London. Shortlisted for his stellar work on the ship, Studio Jean-Philippe Nuel – also responsible for architectural landmarks including the renovation of the prestigious Hotel-Dieu in Marseille and in Lyon – the architect and interior designer of the PONANT fleet, was rewarded with the highest design in tourism award in Europe.

Le Champlain is the second ship in the PONANT EXPLORERS series. These ships boast elegantly-designed cabins, spacious suites with bay windows, and lounge areas opening onto the outside. Their design and size are the guarantee of a unique cruising experience in the comfort and elegance that are PONANT's hallmark. The warm and contemporary interior design by Jean-Philippe Nuel takes direct inspiration from the destinations and cultures explored during PONANT's stopovers and is punctuated with ethnic touches.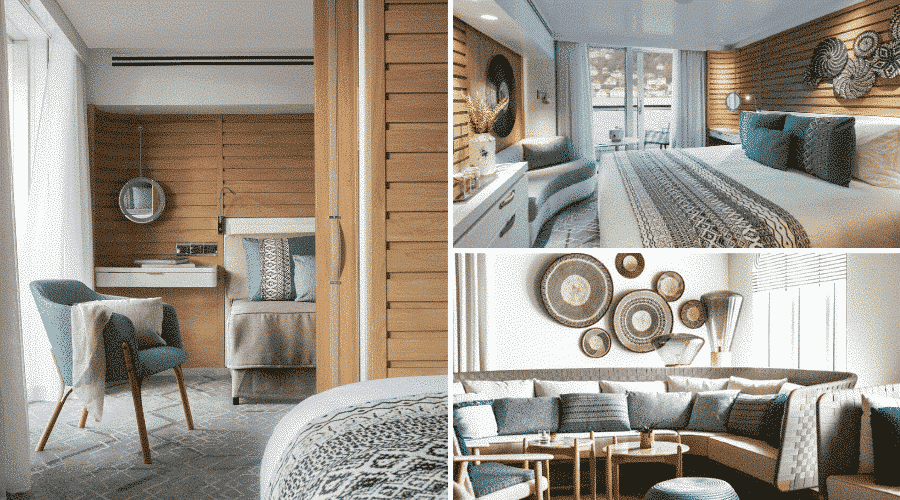 Jean-Philippe Nuel says: "My team and I are delighted to share this prestigious award with PONANT. This is the accomplishment of a great human adventure, as well as a technology and aesthetic one. I think PONANT was able to create a real identity, between cruising and yachting, that has become today a true success."
PONANT's CEO, Jean-Emmanuel Sauvée, adds: "We have been working with Jean-Philippe Nuel and his team for almost 10 years – during which we have built together 10 state-of-the-art ships. Our ships are intimate in size and going to destinations where bigger ships can't access; we wanted their interiors to reflect that exclusive feeling of expedition and exploration and Jean-Philippe delivered this brilliantly."
AHEAD, the Awards for Hospitality, Experience and Design, comprises four annual, regional awards schemes run over a two year period, culminating in a global biennale. Running on a two year cycle, awards ceremonies in Singapore, Miami, Dubai and London will celebrate the most outstanding new hospitality projects in each region. The awards are entered, judged and attended by leading hotel owners, developers, operators, architects and designers from around the world.